Overview:
Ample research shows the benefits to individuals and organizations of having, and knowing, what impact they're contributing to in the world - beyond a paycheck or shareholder value. Inspiring Capital has developed evidence-based frameworks and practical tools to help you help your employees identify and amplify the impact of their work. Come and experience how you can facilitate L&D through impact to better engage, develop, and retain your people.
Key Takeaways:
Research shows that connecting the dots between one's work and the impact it has on the company and surrounding community enhances productivity, as well as mental and physical well-being

There are accessible frameworks and tools to help your employees connect those dots between their current work and solutions to larger problems

Building impact into your work for productivity and well-being is an ongoing process that employers can benefit from supporting, by offering programming, tools, and internal and external networking and facilitated peer learning
Why It's Important:
Employee disengagement costs the American economy $550 billion / year - uniqueness and belonging are the primary drivers of inclusion at work, another big problem facing the US workforce

Helping employees connect the dots between their personal sense of purpose and the impact their work has on the company and larger community is a highly effective way to drive engagement and inclusion, leading to higher productivity and retention
About the Speakers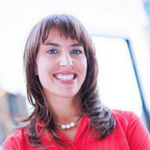 Nell Derick Debevoise, Founder & CEO, Inspiring Capital
Nell is passionate about translating insights from business and entrepreneurship to drive social change. She speaks about this work in diverse settings, including Harvard, Columbia, Yale Social Enterprise, the Global CFA Institute, High Water Women, and iRelaunch conferences. Nell is an adjunct professor of impact investing at New York University. Before establishing Inspiring Capital, Nell was the founding director of Tomorrow's Youth Organization, a US not-for-profit that has facilitated social and economic development for over 9,000 women and children in the Middle East since 2008. Nell has studied psychology, education, and entrepreneurship at Harvard, Columbia, London Business School, and Cambridge University, as well as informal 'classrooms' in 49 countries. She helped John Mullins, Associate Professor at London Business School, research The Customer Funded Business (Wiley, 2014). Nell speaks English, French, and Italian, as well as some Arabic, Brazilian Portuguese, and Japanese.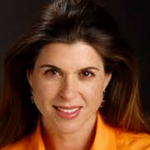 Deb Lewiston Grant, Director of Programs, Inspiring Capital
Deb comes to Inspiring Capital after an 8 year stint serving as the Co-Founder and Executive Director of a NYC based nonprofit, focused on improving food literacy and health outcomes for teachers, students, and staff in underserved schools. Prior to this work, Deb was a public high school teacher and earned a Ed.D. from Columbia University, Teachers College where she examined strategies for making teacher/student interactions more authentic and transformational. She is excited to bring her expertise as a social impact entrepreneur and educator to the work of creating and managing programs and resources for the Inspiring Capital community.
Visit Event Website