Capital City Bike Ride 2016
Join us on Friday May 6th, 2016 for our annual Capital City Bike Ride!
The ride kicks off Raleigh's celebration of May as National Bike Month! The Capital City Bike Ride has been one of the City's highest profile events for bicycling and brings together residents, city staff and elected officials on a casual ride of our streets and greenways. The ride will begin promptly at John Chavis Memorial Park at 7:30 am and will conclude at theState Capitol grounds at approximately 9:00 am. Light breakfast and coffee will be served.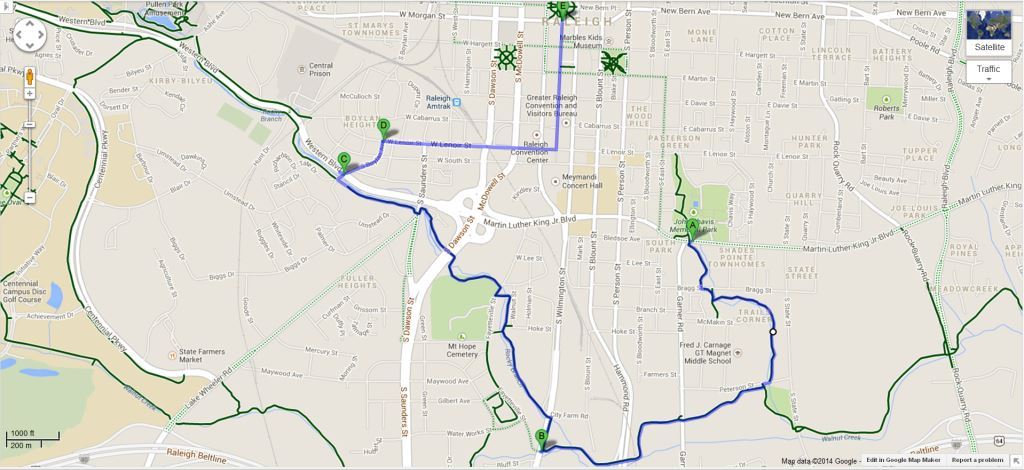 LOCATION
John Chavis Memorial Park - 505 Martin Luther King Junior Boulevard, Raleigh, NC 27601
Visit Event Website